HVAC 'QUICK DISCONNECT' PLUGS & RECEPTACLES
Safest and Easiest Way to Deenergize HVAC Equipment
When HVAC workers open and close standard blade-type disconnect switches, they are exposed to live parts and risk injury from an arc flash. To prevent exposure to dangerous arc flashes while simplifying code compliance, install UL/CSA switch-rated plugs and receptacles from MELTRIC. They are a combination plug, receptacle and disconnect switch in one device. MELTRIC's receptacles/connectors feature a built-in switching function that ensures the contacts are safely deenergized before the plug can be withdrawn. Once withdrawn, the plug provides visual verification of deenergization. Arc flash safety is ensured and HVAC service work becomes safer and easier.
Switch-Rated HVAC 'Quick Disconnect
Plugs & Receptacles
√ Switch ratings ensure safe load breaking/making –
even in overload situations.
MELTRIC devices are switch-rated up to 200A & 60 hp, and provide short circuit make-and-withstand protection up to 100kA.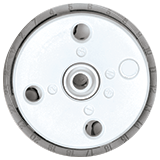 √ Dead front design prevents exposure
to live parts and arc flash hazards.
The need for arc flash protection boundaries and cumbersome PPE is eliminated. MELTRIC devices maintain a NFPA 70E 'hazard risk category' equal to zero.
√ Separation of the plug & receptacle provides
verification of deenergization.
Voltage testing is not required. Visible contact separation proves the power is off.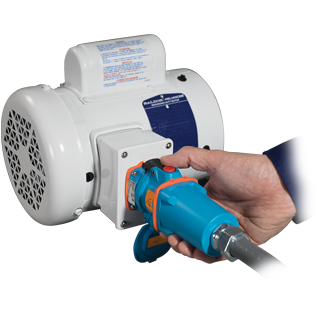 √ Plug & play simplicity allows any qualified     worker to quickly connect and disconnect     generators and other electrical equipment and other HVAC equipment.
Specially trained maintenance technicians are not required for load making/breaking. Downtime related to equipment change-outs can be reduced by up to 50%.
√ Lockout provisions facilitate easy compliance with
lockout/tagout requirements.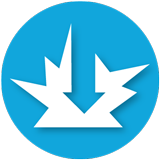 Only a lock and tag are needed. No additional mechanisms are required. (Provisions are standard on the plug and optional on the receptacle.)
√ NEC, UL & CSA Compliance
In addition to their electrical plug & receptacle listings, MELTRIC Switch-Rated plugs & receptacles are UL/CSA listed for 'Branch Circuit Disconnect Switching' and 'Motor Circuit Disconnect Switching' per UL Subject 2682
'Switch Rated Plugs & Receptacles.'