MELTRIC Switch-Rated plugs & receptacles are a combination plug, receptacle and UL/CSA approved disconnect switch in the same device. They are commonly used to connect power to conveyor systems, thus enabling them to be reconfigured quickly and safely. Switch-Rated devices feature plug and play operation, making them ideal for conveyor motor applications because they minimize downtime associated with motor changeouts. NFPA 70E and CSA Z462 compliance is greatly simplified because the safety features of MELTRIC Switch-Rated devices ensure an electrically safe work condition.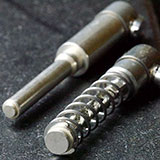 Switch-Rated Conveyor Connectors,
Plugs & Receptacles
√ Switch ratings ensure safe load breaking/making –
even in overload situations.
They are switch rated up to 200A & 60 hp. They provide short circuit make & withstand protection up to 100kA.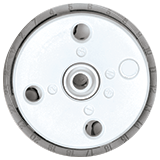 √ Dead front safety design prevents exposure
to live parts and arc flash hazards.
The need for arc flash protection boundaries and cumbersome PPE is eliminated. They maintain a NFPA 70E 'hazard risk category' equal to zero.
√ Separation of the plug & receptacle provides
verification of deenergization.
Voltage testing is not required. Visible contact separation proves the power is off.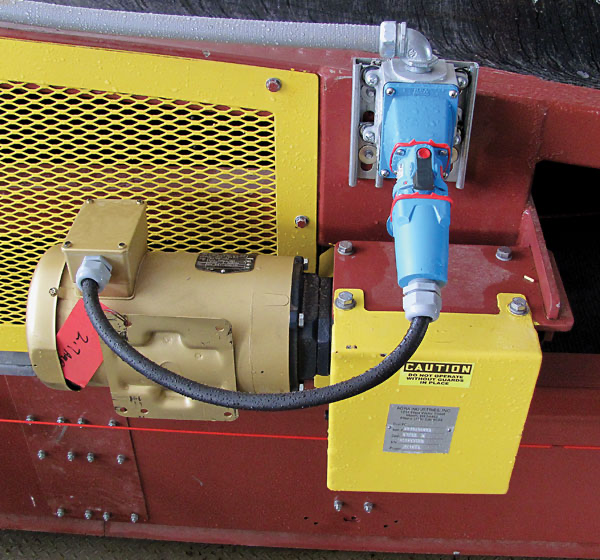 √ Plug & play simplicity allows any qualified employee to quickly connect and disconnect electrical equipment.
Specially trained electrical workers are not required for load making/breaking. Downtime related to equipment change-outs can be reduced by up to 50%.
√ Lockout provisions facilitate easy compliance with
lockout/tagout requirements.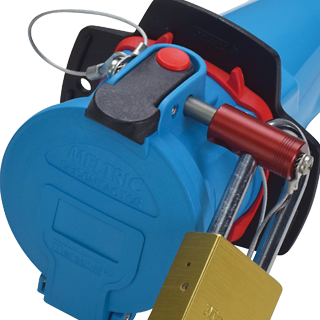 Only your lock and tag are needed. No additional mechanisms are required. (Provisions are standard on the plug and optional on the receptacle.)
√ NEC, UL & CSA Compliance
In addition to their electrical plug & receptacle listings, MELTRIC Switch-Rated plugs & receptacles are UL/CSA listed for 'Branch Circuit Disconnect Switching' and 'Motor Circuit Disconnect Switching' per UL Subject 2682
'Switch Rated Plugs & Receptacles.'