GENERATOR PLUGS & RECEPTACLES
Danger – Live Generator Connections
Workers risk exposure to arc flash when disconnecting standard generator plugs and receptacles. To prevent accidents install UL/CSA switch-rated generator plugs and receptacles from MELTRIC. They are a combination plug, receptacle and disconnect switch in one device. MELTRIC's receptacles/connectors feature a built-in switching function that ensures the contacts are safely deenergized before the generator plug can be withdrawn. Arc flash safety is ensured.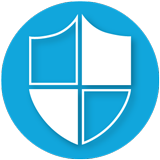 Switch-Rated Generator Plugs & Receptacles
√ Switch ratings ensure safe load breaking/making –
even in overload situations.
MELTRIC devices are switch-rated up to 200A and 60HP. They provide short circuit make & withstand protection up to 100kA.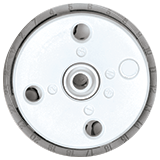 √ Dead front design prevents exposure
to live parts and arc flash hazards.
The need for arc flash protection boundaries and cumbersome PPE is eliminated. Switch-Rated devices maintain a NFPA 70E 'hazard risk category' equal to zero.
√ Separation of the plug & receptacle provides
verification of deenergization.
Voltage testing is not required. Visible contact separation proves the power is off.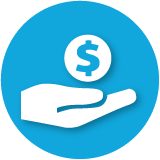 √ Plug & play simplicity allows any qualified worker to quickly connect and disconnect generators and other electrical equipment.
Specially trained electrical workers are not required for load making/breaking. Downtime related to equipment change-outs can be reduced by up to 50%.
√ Lockout provisions facilitate easy compliance with
lockout/tagout requirements.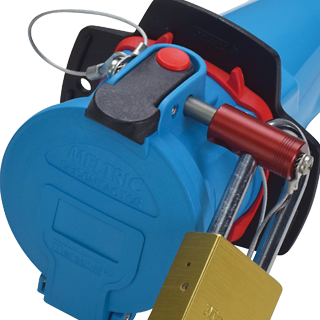 Only your lock and tag are needed, no additional mechanisms are required. (Provisions are standard on the plug and optional on the receptacle.)
√ NEC, UL & CSA Compliance
In addition to their electrical plug & receptacle listings, MELTRIC Decontactor Series plugs & receptacles are UL/CSA listed for 'Branch Circuit Disconnect Switching' and 'Motor Circuit Disconnect Switching' per UL Subject 2682
'Switch-Rated Plugs & Receptacles.'